From the time that I can remember, I have always had an entrepreneurial heart. I remember selling rocks (rocks!) to neighbours at a very young age (much to their dismay! and how kind of them to actually purchase them!) and was always thinking of "companies" I could start as a child. Fast forward a couple decades later, and I was an employee for a large corporate company, earning a comfortable salary. While grateful for the opportunity, I felt as though I was missing a large part of "me" and my life's purpose. After being blessed with three beautiful boys, I enrolled in nursing school and was ecstatic to be accepted. I truly felt as though this was the direction my life should take. 
Nursing quickly became a passion but life happened and after completing school, I was a stay at home mom to my amazing boys, and now one beautiful little dolly. I was used to being a busy, on the go mom & student and suddenly had time to myself. I started making crafts, body scrubs and bath soaks to keep myself busy. Around the same time, my son Saul developed psoriasis, and having this myself, knew that conventional treatments rarely worked, at least for me. So I began researching alternative treatments, and our Whipped Body Butter was "born". 
To make a long story short, I went from doing craft shows with a few products, to receiving special requests for products for certain skin conditions, to friends and family wanting to sell the products for me, to where we are today - a fast growing direct sales company with beautiful consultants throughout all of Canada. I could not be more honoured to see the love and support that Bare Blossom has received.
When I think back to the little girl selling rocks to her kind neighbours, I cannot help but think of the incredible foreshadowing of what was to come in my future - creating and having a passion for a company that specializes in all natural products, just like those rocks from my childhood. 
Thank you from the bottom of my heart to everyone who supports this venture, it's been an amazing experience and we are so excited for what the future holds for our company and the entire Bare Blossom family.

Mary Xoxo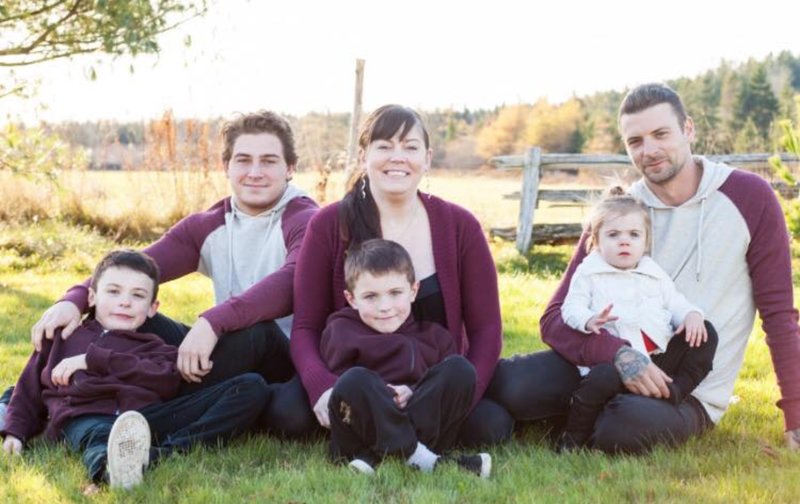 My beautiful family: from left to right: 

Saul, Isaac, Seth, (me), Sadie, and Bryston